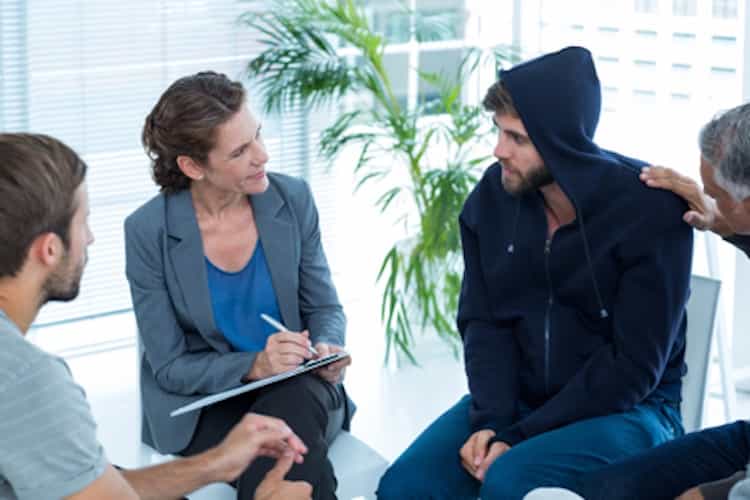 The Best Rehabilitation Center in Delhi is Sahyog Detox and De addiction Clinic. It is the Best Rehabilitation Center in Delhi because at Sahyog we offer proper and complete treatment of alcoholism and addiction. As a part of treatment the patients must resolve the painful memories of their past alcohol and drug use or it will hamper their recovery.
There are four ways to do this:-
Listening to the stories of Others                                                                                                                                                                                                                                                                                                               During meetings and other sharing sessions the patients hear the stories about the alcohol and drug use told by other people. By listening to someone else's story they begin to see themselves in the experiences of others. The other people become a mirror in which they can see themselves. They realize that they are not unique and their experiences are not limited to them only. They see that they do belong. If they have pushed the painful memories from their conscious minds, they will return on hearing the stories of others.
Telling Their Own Story                                                                                                                                                                                                                                                                                                                              One of the most powerful ways to resolve the pain from the past is by telling your own story at meetings and sharing sessions. Most patients are nervous and apprehensive in doing before they start. But as they start to share, something magical happens. They forget their nervousness and apprehension and the memories flood their minds. Emotions well up and many people become tearful and some even cry. They begin to experience the same feelings they had tried to numb with alcohol and drugs. It is an emotional catharsis. At the end of it there is a sense of relief and then there can be resolution.
Participating in Counseling                                                                                                                                                                                                                                                                                                                       A counselor can help the patients remember what happened during alcohol and drug using days and tell their story. A counselor can help fill in the memory gaps. A trained counselor can help the patients remember the painful experiences and release the pain.
Working the 12 Steps                                                                                                                                                                                                                                                                                                                                During the early recovery period the patients work through the 12 Step Program. These Steps deal with the internal change process.
All this is done at Sahyog and that is why we enjoy such an excellent success rate and that is why Sahyog is the Best Rehabilitation Center in Delhi.