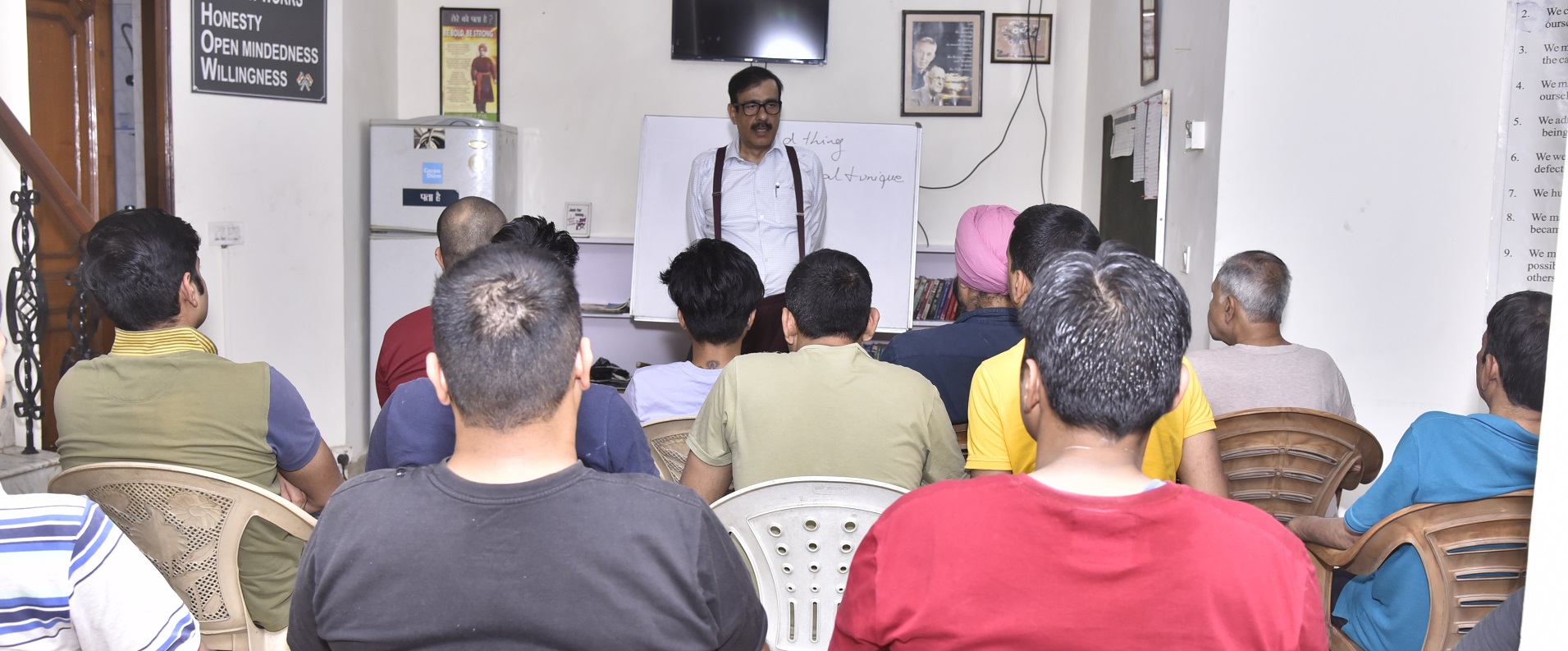 Best Nasha Mukti in Delhi
The Best Nasha Mukti Kendra in Delhi is Sahyog Detox and De addiction Clinic by far. It is the Best Nasha Mukti Kendra in Delhi if not the entire country. It is the Best Nasha Mukti Kendra in Delhi for a variety of reasons, the main reason being that it is run by a doctor who himself had problems with alcoholism and addiction and has been clean and sober for more than 18 years thanks to the 12 Step Program. This is the same program which we follow at Sahyog and try to inculcate in our patients. The 12 Step Program is the most successful modality to treat any addiction. This is a fact which is mentioned even in medical textbooks. It is also a very spiritual program which not only helps to overcome any addiction but also teaches people to become better and good human beings. At Sahyog we deal with all the aspects of alcoholism and addiction like the physical, mental, emotional and spiritual. The physical craving is taken care of by medication which is given to combat the withdrawal symptoms.  But that is only the beginning, medicines are not the cure for alcoholism or addiction. This phase lasts for the initial 5-10 days. The mental obsession takes a bit longer. It takes a few months for it to go away. It is not humanly possible to remove this obsession to use alcohol and drugs. And it is because of this mental obsession that people go back to alcohol or drugs even when their bodies don't demand it. Only a Higher Power can lift this obsession. The main reason behind any substance abuse is always emotional pain. We may feel it or it may be hidden in our subconscious mind. But it is always the cause of alcoholism or addiction. Through counselling we try to rectify the emotional turmoil of the patient. Next is the spiritual aspect. By spiritual we mean relationships. The alcoholic or addict has no relationship with himself so he is not able to have a good and healthy relationship with family and others. It is a sick and distorted relationship. We teach the patients how to have a good relationship with themselves first and then how to have a relationship with family and others.
All in all Sahyog is the Best Nasha Mukti Kendra in Delhi.