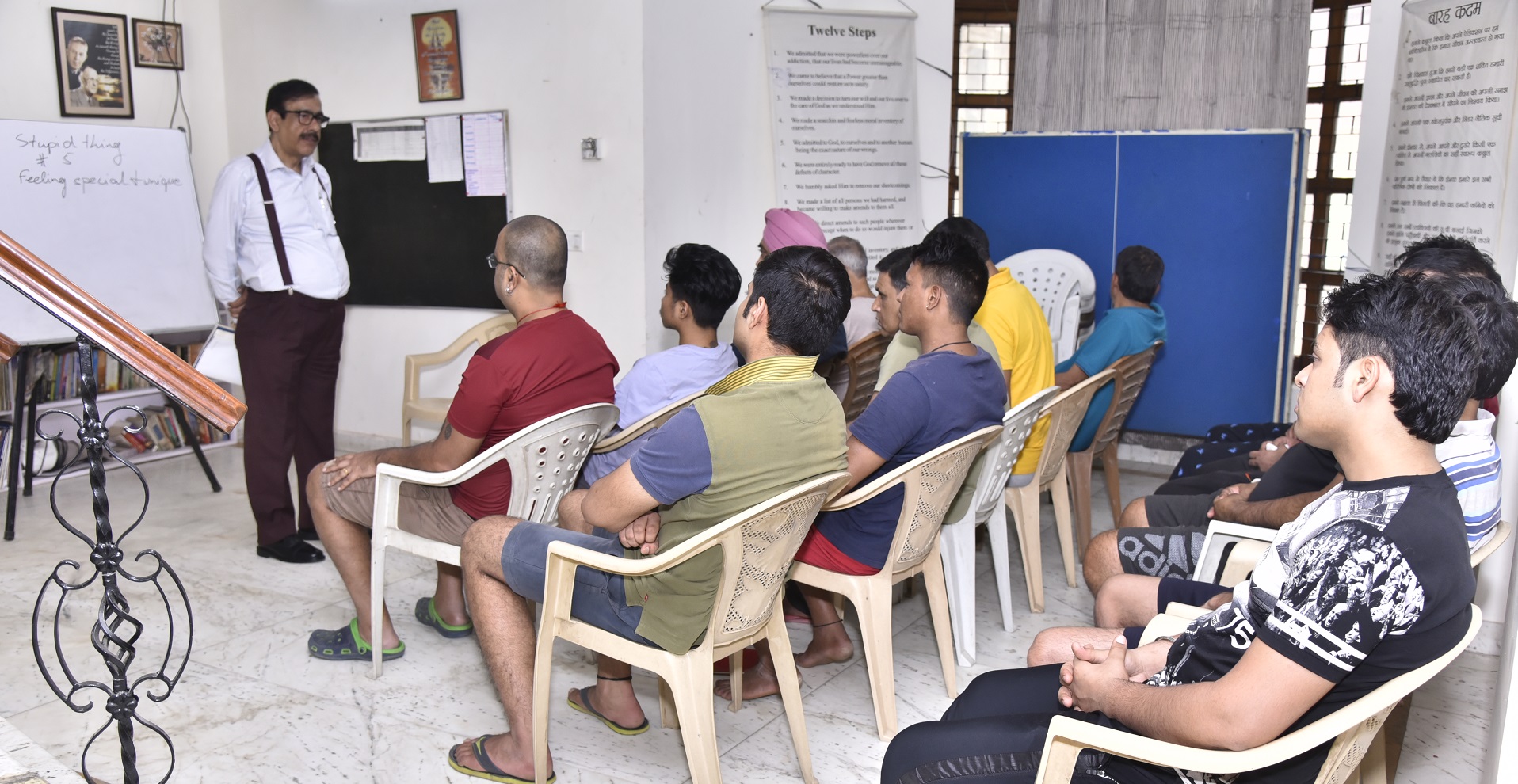 Best Nasha Mukti Kendra in Delhi
The Best Nasha Mukti Kendra in Delhi is Sahyog Detox and De addiction Clinic. In fact it may even be the Best Nasha Mukti Kendra in the whole country. It is the only Nasha Mukti Kendra in Delhi which is run by a doctor who himself had problems with alcohol and drugs and is clean and sober today thanks to the 12 Step Program and this is the same program which is followed in Sahyog. At Sahyog we offer proper and holistic treatment for alcoholism and addiction. All the aspects of the disease of addiction are dealt with, namely, physical, mental, emotional and spiritual. The physical craving is taken care of by medication during the detox phase to handle the withdrawal symptoms. The mental obsession is something which only a Higher Power can remove as it is not humanly possible to overcome it. The emotional turmoil and baggage is taken care of in counselling with the counselors and psychologist. The spiritual bankruptcy is overcome slowly when the patients learn to develop a healthy relationship with themselves and other patients and their family members and the God of their understanding.
All in all Sahyog offers proper treatment of alcoholism and addiction and is the Best Nasha Mukti Kendra in Delhi.