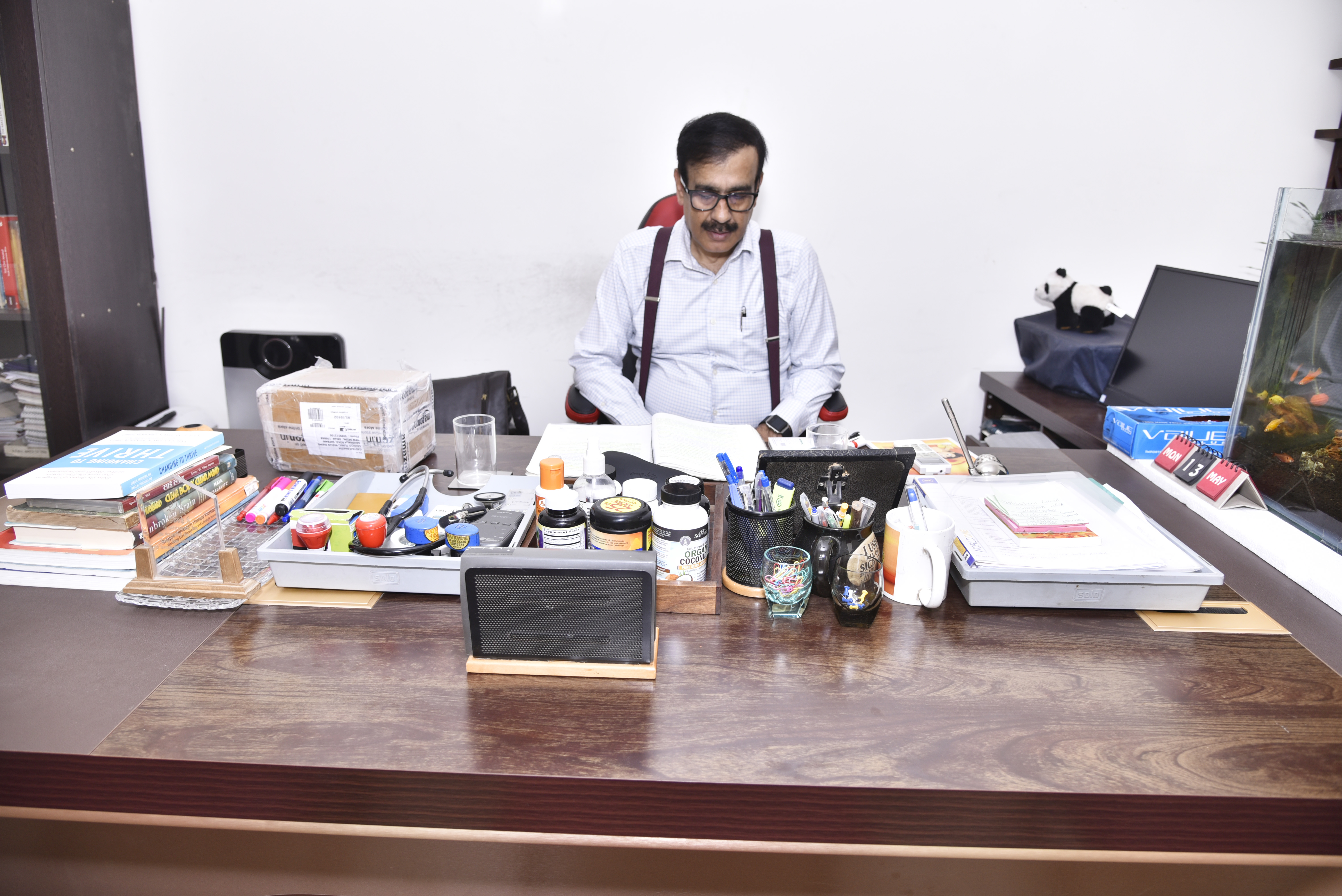 Best Nasha Mukti Kendra in Delhi
Sahyog Detox and De addiction Clinic is the Best Nasha Mukti Kendra in Delhi if not the whole country. It is the Best Nasha Mukti Kendra in Delhi for a variety of reasons main being that it is run by a doctor who himself had problems with alcoholism and drug addiction and who follows the 12 Step Program in the Nasha Mukti Kendra. Normally doctors who run Nasha Mukti Kendras do not follow the 12 Step Program and most likely do not have problems with alcoholism or drug addiction themselves. Sahyog is unique in that sense and it is our USP. Such a facility is to be found no where else. In addition, Sahyog has an excellent success rate which is unparalleled when compared to other similar institutions. In part that is due to the excellent therapy we provide at Sahyog. There are trained counselors, psychologist and psychiatrist to take care of therapy. The whole day is structured and sessions are held from morning till night. The day starts with yoga and meditation, which helps the patients to relax and focus on themselves. The benefits of yoga and meditation are too numerous to be enumerated. Breakfast is followed by the reading session in which literature from AA/NA is read and also the patients share their identification. The reading session is followed by the writing session where the patients first write about themselves and later answer questions based on the 12 Step Program. The writing session is followed by Input, which stands for information put forward. It is akin to a lecture where information about the disease concept and the 12 Steps is imparted. After the rest time in the afternoon there is a session called Group Discussion in which the patients relate the topic of the input to their own lives and share about themselves. Thrice in a week, the patients write their thoughts and feelings and share with the counselor in the group. There is a mock AA/NA Meeting in the evenings and there is meditation before bedtime. This is how the day is structured and the aim of all these sessions is to make the patient realize that the way he is drinking alcohol or using drugs is harmful and it is in his best interest to give it up. In addition we teach the practice of 12 Steps which help a person stay away from alcohol and drugs on a long term basis.
So, Sahyog IS THE BEST NASHA MUKTI KENDRA IN DELHI.