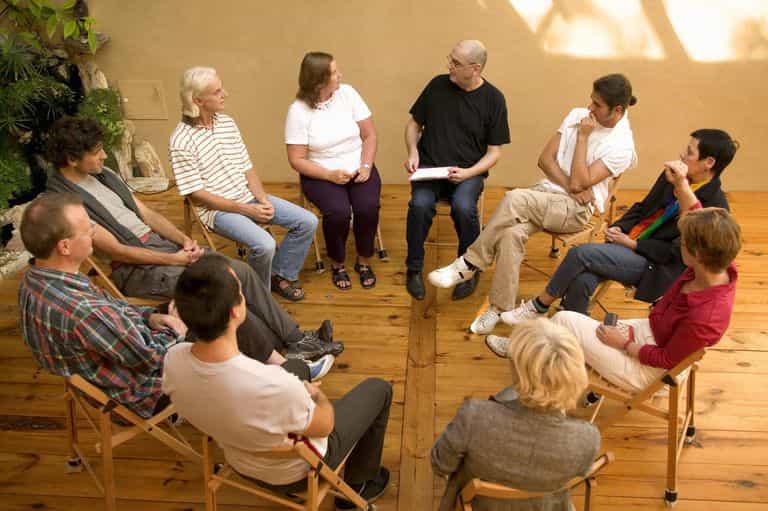 Best Nasha Mukti Kendra in Delhi
Sahyog Detox and De addiction Clinic is the Best Nasha Mukti Kendra in Delhi for many reasons. It is the only Nasha Mukti Kendra in Delhi which is run by a doctor who himself had problems with alcoholism and addiction and where 12 Step Program is followed. This is our USP and you will not find a similar institution in Delhi if not the whole country.
The therapy at Sahyog is very good and because of it the success rate is unparalleled. The therapy is conducted by trained counselors and there is a psychiatrist and a psychologist to assist them. There is yoga and meditation in the mornings and the breakfast is followed by five or six sessions during the day time. There is a reading session where books from AA/NA are read. There is a writing session where initially the patients have to write about themselves and later answer questions based on the 12 Step Program. This is followed by a lecture where the Disease concept is explained and information regarding the 12 Step Program is put forward. After lunch there is time to rest and after rest time there is session called Group Discussion where whatever topic was taught in the lecture, the patients relate it to their own lives and talk about themselves. Thrice in a week the patients write their thoughts and feelings of the day as the Disease of alcoholism and addiction is directly related to feelings. This is followed by a mock AA/NA Meeting which is in house and topics are kept and the patients share on those topics. Thereafter the patients watch TV and after dinner there is meditation again. The aim of all these sessions is to make the patient realize that the way they are drinking alcohol and using drugs is not in their best interest and how to give it up.
The food at Sahyog is excellent and cooked very well. The patients can eat as much as they want and both vegetarian and non vegetarian food is served.
For the above and many more reasons, Sahyog Detox and De addiction Clinic is the Best Nasha Mukti Kendra in Delhi.