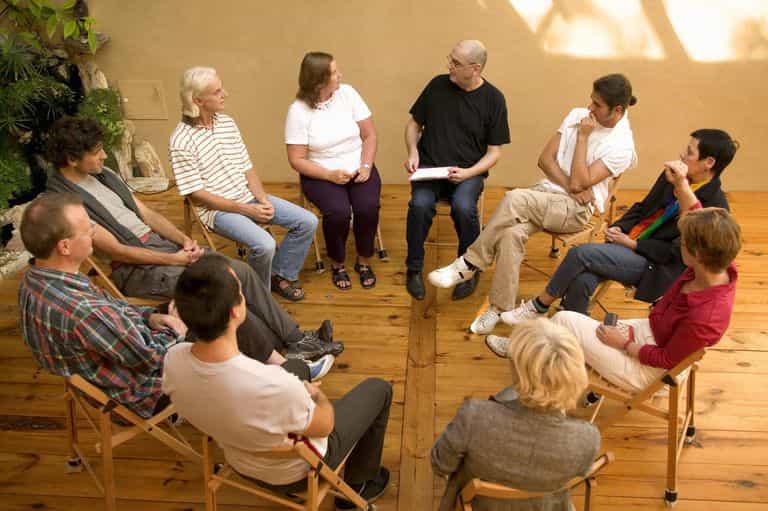 Best De addiction Center in Delhi
Sahyog Detox and De addiction Clinic is the Best De addiction Center in Delhi. At Sahyog the patients are taught about the roots and causes of alcoholism and addiction.
Our society has a great influence on who we are and the issues we face as humans. All of us live within and are influenced by two major groups and cultures: our society and our families. We may not realize it but we imbibe many values that are consistent with addictive values.
Looking Out for Number One                                                                                                                                                                                                                                                                                                                 Our society is obsessed with number one. Being number two is not good enough. There is always the push to become number one. There is nothing wrong with striving and pushing ourselves to become better but in our society coming in first is valued. Being the best is prized above all else. As a society, we attach subtle shame to being anything less than number one. The truth is that all of us cannot be number one. Even those who are number one in some areas of their lives are not so in other areas. There is nothing wrong or shameful in being average but we  do not stress this in our society. The danger is that the obsession about being number one is an addictive value
Living for Outcome                                                                                                                                                                                                                                                                                                                                 As a society we are obsessed with outcomes. This is another addictive value. Addiction is all about the outcome. In this the process gets overlooked. If a person is not bothered about the process, he or she is overlooking or pushing his or her conscience aside. In pushing the conscience aside we learn to deny it. In learning denial one is learning how to be an addict. The way we achieve our goals is also important. So, it is how we act and not what we achieve is important. What matters is getting high, it doesn't matter who gets stepped on.
Control                                                                                                                                                                                                                                                                                                                                                   Another addictive value that the society favors is control. We are expected to be in control at all times. An addict is a person who would rather be in control than being happy. Control is also about outcomes. If you are in control you should be able to control the outcome. To believe in absolute control is to chase an illusion. This will create pain within and around the person.
Perfection                                                                                                                                                                                                                                                                                                                                               Another value that society fosters on us and is an addictive value is the belief in perfection. Society tells us to be perfect at any cost. Our obsession with the perfect body is an example of this. We don't want to be healthy, we want to be perfect. Addiction is about chasing the myth of perfection, whether it is chasing the perfect body or chasing money. Some believe that any man should be able to make a lot of money. Perfection is a myth we use to beat ourselves and others. Striving to be perfect pushes us away from ourselves. It makes us machine like – beauty machine or money machine. The danger in chasing perfection is what happens to us when we realize that we are human, perfectly imperfect.
Lack of Genuine Relationships                                                                                                                                                                                                                                                                                                             We live in a fast paced, temporary society as a result there is a lack of emphasis on relationships. Relationships in our society seem to have taken a disposable quality.
Worshiping Objects                                                                                                                                                                                                                                                                                                                                We are encouraged to accumulate as many objects as we can. Status is attached to these objects. It becomes more convenient to have relationships with object rather than people. But object can't meet intimacy needs can not be met by objects. All this contributes to addiction. We treat people like objects and have relationship with the substance.
So, unknowingly, our society pushes many towards addictive values and it is very important to understand this. All this is done at Sahyog and that is why it is the Best De addiction Center in Delhi.