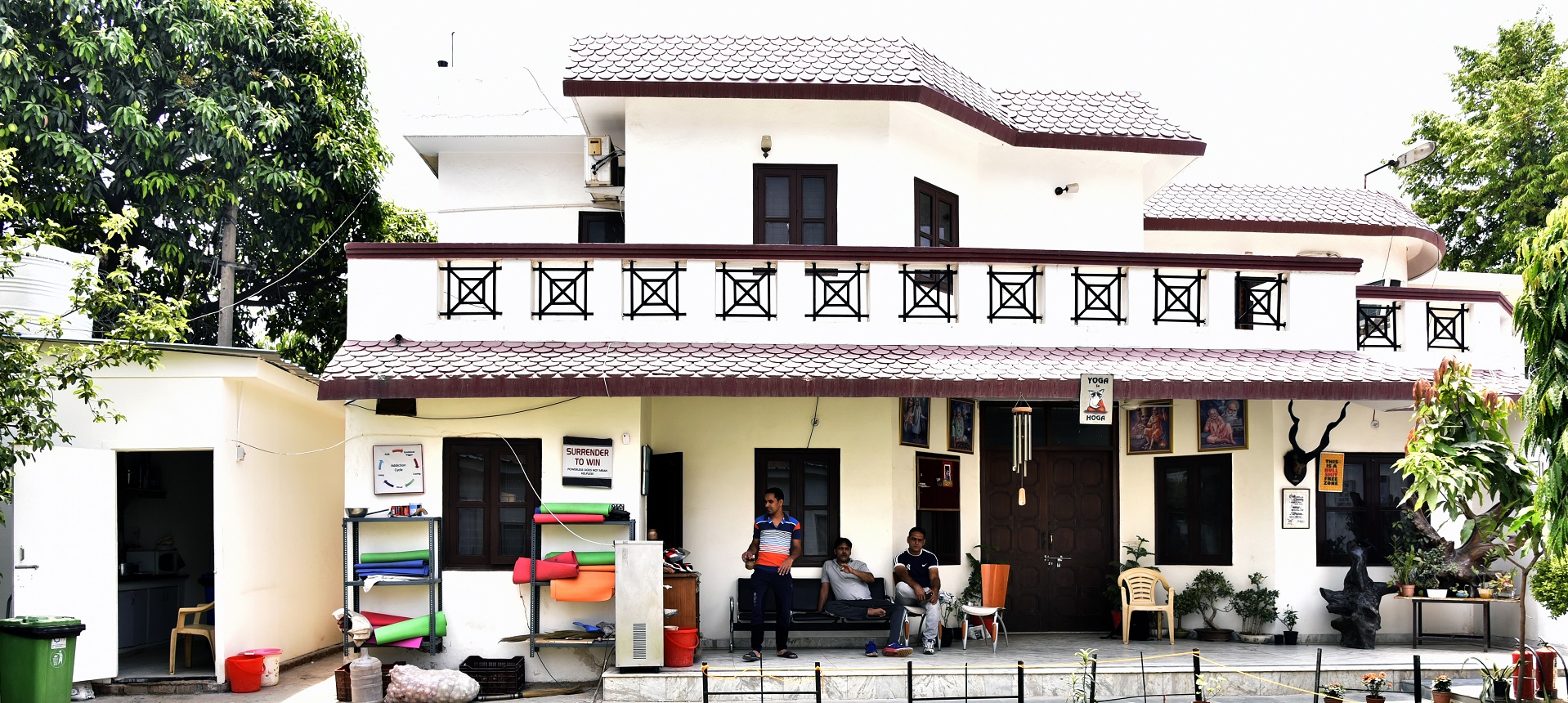 Sahyog Detox and De addiction Clinic
As a doctor and an individual who became clean and sober in 2002, I began to appreciate what an excellent opportunity I had to help other suffering addicts and alcoholics and do my part to help improve the treatment and recovery scenario in our society.
From this was born Sahyog, the Rehabilitation Centre that I founded in 2006 and have been running since.
Sahyog Rehabilitation Centre is committed to providing the best treatment possible, treatment that can and does lead to steady and sustained, rich and meaningful, productive and responsible recovery from addiction and emotional issues.
We introduce troubled and often disheartened sufferers to a disciplined, systematic and comprehensive self-care regimen and the support groups and communities that actually liberate them not just from substance abuse or dysfunctional behaviour, but also from dysfunctional thinking, emotional patterns, perceptions and responses and the self-destructive coping mechanisms that perpetuate the condition. We don't make our patients do menial chores and we provide excellent, tasty food. We treat people by empowering them.
Sahyog Rehabilitation Centre has a significantly higher success rate than the average. While focussing on the core disease of addiction and alcoholism, we also ensure proper treatment of co-morbidities. We seek to promote benchmark services and best practices. While providing the patient referred to us with a comprehensive residential programme that addresses all the basic aspects of medical attention and recovery from substance abuse, we work jointly with referring doctors for best results.
For best results, the convergence of clinical specialists, rehabilitation centres, therapists and support groups to treat addiction should really be a systematic, coordinated and continuing network of resources that a recovering person can draw on to address all the varied forms of damage that the condition gives rise to.
The initial presentation may be before a doctor or psychiatrist. In many if not most cases, immediate medical treatment and detoxification becomes the first priority. Some are taken coercively by family members straight to a rehabilitation centre with their own health and well-being in view. Their subsequent trajectory depends on the nature of the training given there, whether the centre follows benchmarks and protocols such as the use of Twelve Step Recovery Programme, interacts with other relevant treatment professionals and facilities, and ensures that the patient stays long enough to take a meaningful pause in life, receive the necessary inputs and practice living accordingly. The proliferation of centres is a necessary and welcome part of bringing addiction issues to the forefront and providing necessary services, and provider/patient ratio.
But with time, we may see how inadequate expertise, uneven standards and lacunae in inter-professional connectivity with other medical professionals have impaired enduring success in this already challenging and distressing segment of medical care.
As a doctor and a recovering person myself, I am fortunate in being able to bring my medical training and experience as an addict and alcoholic to ensure that all key issues are flagged at the outset so that an appropriate, comprehensive and multidimensional life training plus clinical treatment approach is followed from the start. Besides this, I conduct sessions myself and counsel patients regularly.
Counselling too varies. Counsellors who are recovering alcoholics and addicts practicing Twelve Step Programme, with several years of recovery and experience are employed. Professional psychologist and psychiatrist also form a part of our team and comprise a vital form of input.
The Twelve Step Program plays a central role at Sahyog at all stages-from experience sharing and dealing with denial at admission to multiple formats of Twelve Step Program based meetings- through the entire period of awareness building and life training during the patient's stay- on to introducing the person to 12 Step recovery meetings in the outside world- to lay the foundations for a healthy future using the meetings and the program to deal with life on life's terms- to providing mentoring, guidance and handholding as the foundations for a new life are laid- to finally as a commitment to being there for the person whenever the need arises.
AA and NA have helped hundreds of thousands of people around the world become clean and sober. At Sahyog we conduct meetings and the reading and writing work is also based on AA/NA literature. The input sessions are also based on Twelve Steps. These multiple Twelve Step inputs are set in a day that also includes yoga and meditation.
What gives us the greatest joy and satisfaction is escorting those who are completing residential treatment to the AA and NA meetings that will play a central role in patients'' ongoing effort to maintain sobriety and develop the life skills that can help reintegrate them into society.